Holy Week Services 2023
Sunday, April 2 Palm Sunday
In person at 9:30 am
In person and online at 11 am
Sermon: Singing Stones
Thursday, April 6, Maundy Thursday
In person and online at 7 pm
Sermon: Sacrament and Sign
Friday, April 7, Good Friday
In person and online at 7 pm
Sermon: Surrender

Easter Morning Services Sunday, April 9, 2023
Outdoor Sonrise Worship
6:30 am at Epworth
Weather Permitting! Dress warmly and bring a chair.
In the even of rain, we will move indoors.
Sermon: When the Son Rises
A simple continental breakfast will be served in the fellowship hall following Sonrise Service (~ 7:30 a.m.)
Informal Worship
In person at 9:30 am
Sermon: Salvation Celebration
Traditional Worship
In person and online at 11:00 am
Sermon: Salvation Celebration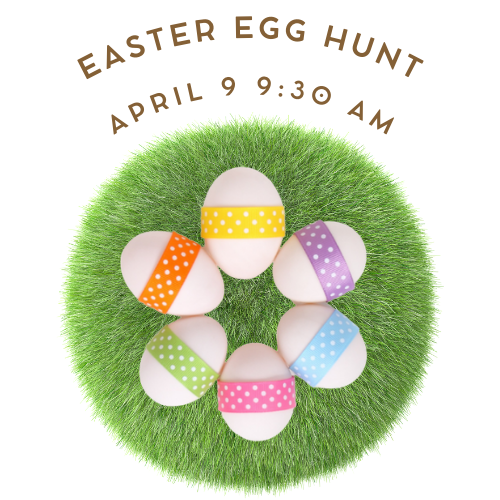 Lenten Spiritual Practices
Most of us are familiar with the discipline of "giving up something for Lent," particularly a food or beverage—or even a pastime—we particularly enjoy; this form of fasting tests our self-discipline as we remember Jesus' 40 days in the wilderness, where he was led by the Spirit and later tempted by the devil. If giving up chips or chocolate brings you closer to God...well and good. But this year, you are invited to broaden your understanding and experience of Lenten devotion by trying one—or all—of the practices that will coincide with this year's Lenten preaching theme: Soul-tending.